The Magic of Stellar Customer Service
Transforming Interactions into Unforgettable Experiences for Loyal Advocates
Customer service development is a strategic initiative aimed at elevating the quality of customer interactions and fostering strong, long-lasting business relationships.
This process involves refining customer service policies, implementing best practices, and enhancing the skillset of customer-facing staff through training and continuous feedback.
Elements of customer service development may include product knowledge enhancement, communication skills improvement, problem-solving techniques, and cultivating a customer-centric mindset that prioritizes solving customer issues in a timely, empathetic, and efficient manner.
The importance of customer service development cannot be understated, as it directly impacts a company's ability to attract, retain, and gain customer loyalty. Exceptional customer service serves as a key differentiator in competitive business environments, contributing to brand reputation and repeat business.
By investing in customer service development, organizations position themselves for long-term success by consistently meeting and exceeding customer expectations, promoting positive word-of-mouth, and enhancing overall customer satisfaction. In essence, robust customer service development fosters a company culture that prioritizes customer needs and enables businesses to excel in an increasingly customer-driven landscape.
"Your most unhappy customers are your greatest source of learning."
Bill Gates
Co-Founder of Microsoft and Bill & Melinda Gates Foundation
"I was fortunate enough to have Simoneta assigned to me as a coach and expert to provide feedback on Emotional Intelligence, DISC, and MBTI profiles which were conducted in our organization. I was amazed at how fluent she is in profiling individuals with these tools and providing insight into possible behavioural modifiers to enhance professional performance and personal engagement. We also worked very closely on the development of Brand Standards for the group (which formed a foundation for later refinement) and on assessing training needs in various properties across EHG. Simoneta is an extremely positive, energetic, and wise person who radiates good energy and empathy."
Customer support development can help you: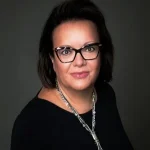 If you're prepared to ascend the leadership ladder, get in touch with us to arrange a complimentary executive coaching and leadership development introductory conversation.
Countless esteemed individuals from various walks of life, including business tycoons, political leaders, and top performers in arts and sports, rely on coaches. Notably, prominent figures like Bill Gates, Michael Jordan, and Leonardo DiCaprio attribute their successes to the transformative power of coaching.