Unleashing Your Inner Leader
Empower Your Growth with Transformative Leadership Development
Leadership Development is a systematic process aimed at enhancing the skills, knowledge, and abilities of individuals in leadership roles or those aspiring to take on such positions.
It encompasses various activities and training programs designed to foster personal growth and equip participants with essential leadership qualities such as effective communication, decision-making, problem-solving, empathy, and the ability to inspire and motivate others.
Leadership development programs are often tailored to cater to the specific needs of an organization, addressing its culture, values, and strategic objectives, and reinforcing the alignment between the organization's vision and its leadership practices.
The significance of Leadership development extends beyond individual growth, as it also contributes to the overall effectiveness and success of an organization. Effective leaders drive innovation, cultivate a positive work environment, and galvanize their teams towards attaining shared goals.
By investing in leadership development, organizations can identify and nurture potential leaders, ensuring a robust talent pipeliness for future leadership roles. Moreover, well-developed leadership promotes employee satisfaction, retention, and engagement, ultimately enhancing productivity and organizational performance. In an ever-evolving business landscape, a strong commitment to leadership development is key to fostering organizational resilience, adaptability, and long-term success.
"Leadership and learning are indispensable to each other."
John F. Kennedy
35th president of the United States
"I have been working with Simoneta on my personal development over the past years and was deeply impressed with her exceptional attitude, complex knowledge and understanding of how to provide guidance where needed and empower people. Above all, she operates with finesse and discretion. Simoneta's coaching style is best described by surfacing insightful questions and act as an active listener. It is her holistic approach to how various personalities are perceived that provided me with new insights to life in its broadest sense. By being precise and insightful, her guidance helps many people discover their full potential."
Leadership Development and Executive Coaching can help you: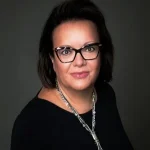 If you're ready to elevate your leadership prowess, feel free to connect with us and arrange a complimentary introduction to our executive coaching and leadership enhancement services.
Many of the world's most accomplished individuals rely on a coach, from business magnates and political figures to the stars of the stage and sports world. Indeed, numerous high flyers, Bill Gates, Michael Jordan, and Leonardo DiCaprio, credit their triumphs to the influence of coaching.