Mastering the Art of Public Speaking
Unlock Your Oratory Potential and Captivate Audiences with Confidence
Public speaking training is a targeted approach to enhancing an individual's ability to captivate, engage, and effectively communicate with diverse audiences.
This form of training focuses on developing essential presenting skills such as crafting compelling narratives, mastering body language and vocal tonality, managing stage presence, and overcoming the fear of public speaking. Public speaking coaches and programs provide strategies, tips, and practical exercises that allow individuals to cultivate confidence, establish credibility, and deliver impactful messages tailored to various speaking scenarios.
The importance of public speaking training stems from the fact that strong communication skills are fundamental to both personal and professional growth. Whether delivering a business presentation, pitching an idea, or making a toast at a social event, the ability to express oneself clearly and persuasively can foster trust, create connections, and drive results.
An investment in public speaking training cultivates personal brand development, opens networking opportunities, and enhances leadership capabilities.
In essence, mastering public speaking plays a crucial role in empowering individuals to persuasively communicate ideas, inspire action, and positively influence their listeners.
"Speech is power: speech is to persuade, to convert, to compel."
Ralph Waldo Emerson
American essayist, lecturer, and philosopher
"Simoneta is an absolutely amazing coach. I have had the pleasure to have public speaking sessions with Simoneta for 8 weeks. I was surprised what details did we cover and what surprised me even more, was the progress that I saw in myself after every week. I highly recommend Simoneta to everyone who suffers from a lack of confidence when presenting in front of other people."
Public speaking training can help you: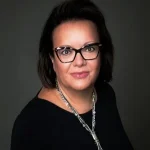 If you're prepared to ascend the leadership ladder, get in touch with us to arrange a complimentary executive coaching and leadership development introductory conversation.
Countless esteemed individuals from various walks of life, including business tycoons, political leaders, and top performers in arts and sports, rely on coaches. Notably, prominent figures like Bill Gates, Michael Jordan, and Leonardo DiCaprio attribute their successes to the transformative power of coaching.